Well organised, friendly staff.
There is no other way than to give this shop and its personnel a top score! Fast, accurate, patient and friendly service.
Fabulous friendly service Saved my holiday by helping me sort out my brand new boots !!
From the moment we entered the store all the staff were attentive warm and could not be more efficient. Everything including some changes of pre booked equipment was handled professionally. We look forward to returning
Your staff was friendly and excellent to deal with. Happy with it all.
I was very happy that I could switch shops. I started my holidays near Nasserein and ended around Galzig. Your flexibility was very useful. Thanks and good luck!
Quick, efficient and friendly service. Easy to swap equipment if you are unhappy, or not suitable. It was no hassle for me to change my skis when moving from on piste to off piste skiing.
Service was super fast ... I arrived as the shop opened and was served before the guy had even taken his hat/coat off. Brilliant.
Marcel was super friendly fast and efficient. He started out holiday with a bang and made the whole boot and ski hire experience fun.
Rent
your moment
Book online and save up to 10%!
Purely in nature and enjoying your holiday.
We've got the best bike for everybody.
St. Anton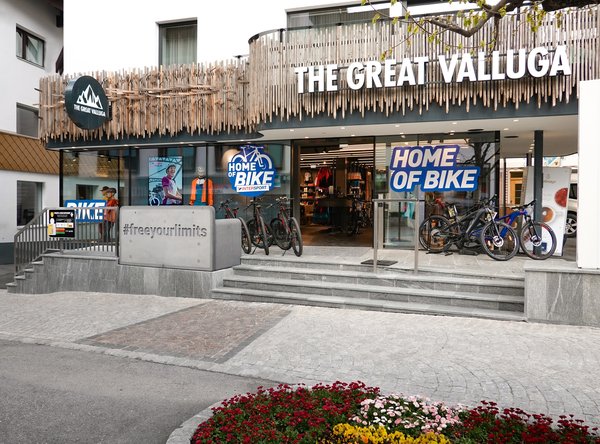 St. Anton, Dorfstrasse 20
+43 5446 34533 80
Lech
Bike without worries with our Carefree Package
Our Carefree Package: No fee to pay in case of damage or theft! Also includes the helmet and bike lock!

In the event of a damaged or stolen bike, a fee is incurred (MTB-Fully & E-MTB 2.000,- / E-Fully 3.000,-).
By taking the Carefree Package (1 day 12, - / 2 days 22, - / from 3 days onward 32, -) the fee is completely omitted!
Also included in our Carefree Package are helmets, locks and our "Pick Up Service" this means that if you would be unable to continue your journey (due to a damaged bike), we will pick you up at the nearest place in the Arlberg area accessible by car as long as we are allowed to drive to said location.

Deliberate or negligent damage is excluded. In the event of theft, a police report is required! Theft insurance is valid between 8:00 and 20:00 in a locked state (with our lock ona fixed object)! From 20:00 to 8:00 only in locked rooms.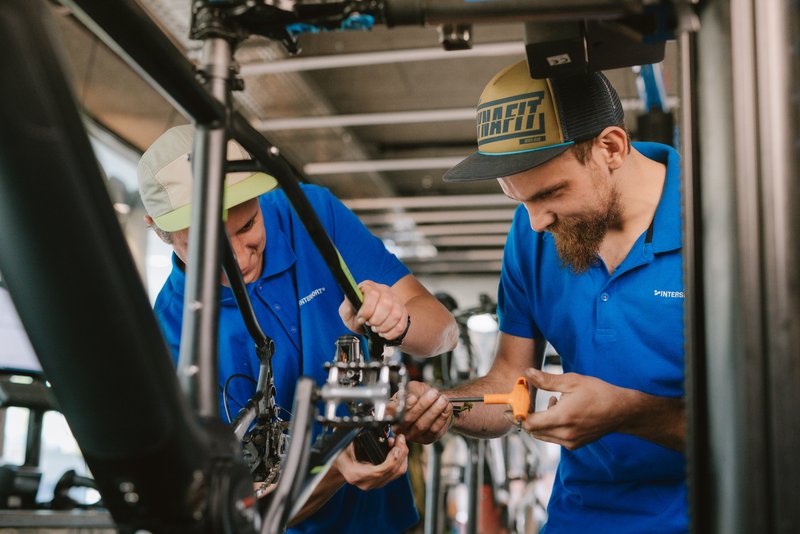 Professional Bike Service
increases:
the riding safety
the longevity of your entire bike
the driving fun, because your bike runs smoothly again
Our offer:
E-MTB service - 99,00 Euro
MTB Service 76,00 Euro
Pick up from home incl. delivery - 23,00 Euro*
*from St. Anton via St. Christoph to Strengen or from Lech via Zürs to Warth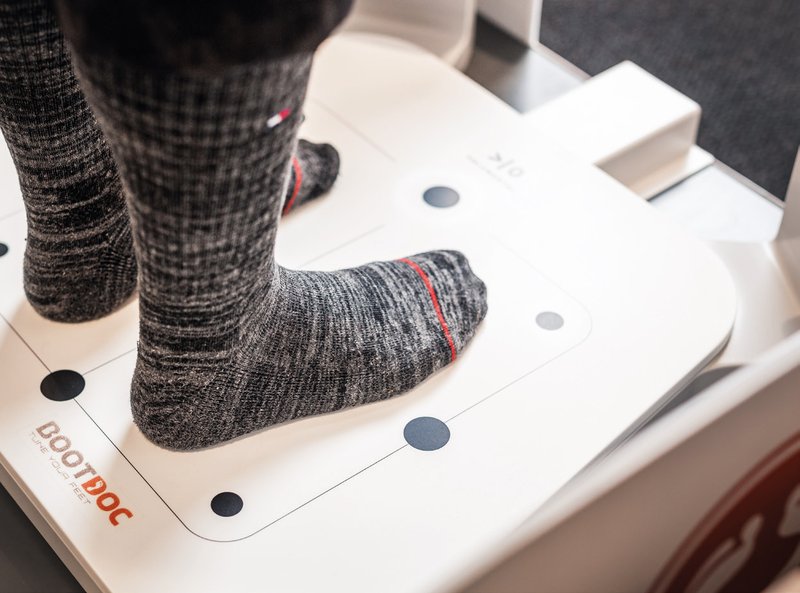 3D Scanner professional boot
Fitting for all boots
We make you fit for every hike. Sole and form will be adjusted to your feet and we take our time for the fitting.
Thanks to the fitting hiking socks, painful blisters and pressure points cause no longer problems. A high level of breathability and a wrinkle-free fit contribute significantly to greater wellbeing when hiking.
In order to remain the functionality of the hiking shoes for a long time, proper care is required.
Don't be worried about your bike
We got you covered with our carefree package.
Your advantages: 
Theft protection 
Wear and tear (from the 7th month) 
Pick-up service 
battery protection 
repair service
The Best Customer Service and Care in the Arlberg Region
Bikes, hiking, climbing and everything that goes with it: We're also your number 1 service partner for summer activities and we take care of all of your needs when it comes to purchasing, renting, and servicing your equipment. In our comprehensive bike sortiment, you'll find the right equipment, components, and accessories to meet all your needs. As experts when it comes to bike rentals in the Arlberg region, we will set you up with the gear you need to put you on the path to an amazing outdoor experience.
That could also be something for you
Bike Rentals in the Arlberg Region
The Arlberg region is a hotspot for bike fans. It is the perfect area for ambitiou mountain bikers, downhill enthusiasts, and also for recreational cyclists who just want to enjoy the fresh mountain air and nature on a leisurely bike tour. If you don't have a bike with you and want to head out to explore the region by bike, no problem. We rent all categories of bikes for all age groups and ability levels. We will set you up with a perfectly tuned bike and all the accessories that you need. Just stop by, hop on a bike, and head out into the outdoors. Your bike rental experts in the Arlberg region make everything possible.