Love
We Love to smile. We love our team.
Wir sind ein bunter, fröhlicher Haufen ohne Anspruch auf Vollkommenheit und lieben unser Team. Zu unserer DNA gehören ein herzlicher Umgang miteinander, mit unseren Kunden und Partnern sowie aktives Zuhören, die Bereitschaft, voneinander zu lernen und sich gegenseitig zu motivieren.
Sell
We sell happiness. We sell with passion.
Wir verkaufen mit Freude, gehen begeistert die Extrameile für unsere Kunden und für unser Team, denken dabei positiv, betrachten Fehler als Lerngutscheine und verlassen gelegentlich unsere Komfortzone, um über uns hinauszuwachsen. 
Rock 'n' Roll
We rock & entertain. We rock our personal growth. Wir finden, dass Spaß im Team und Verkauf die Arbeit schöner macht, geben unsere Begeisterung so weiter, dass aus Kunden Intersport Arlberg Fans werden und hören nicht damit auf, uns persönlich und beruflich weiterzuentwickeln.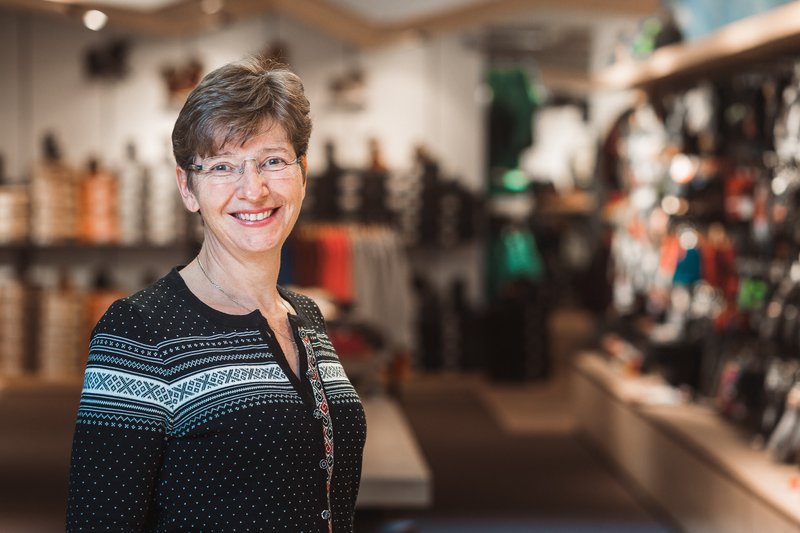 8 Gründe, um für Intersport Arlberg zu arbeiten
Du arbeitest da,
wo andere Urlaub machen :)
Du entwickelst dich zur besten Version deiner selbst
80 years of experience
in the Arlberg region