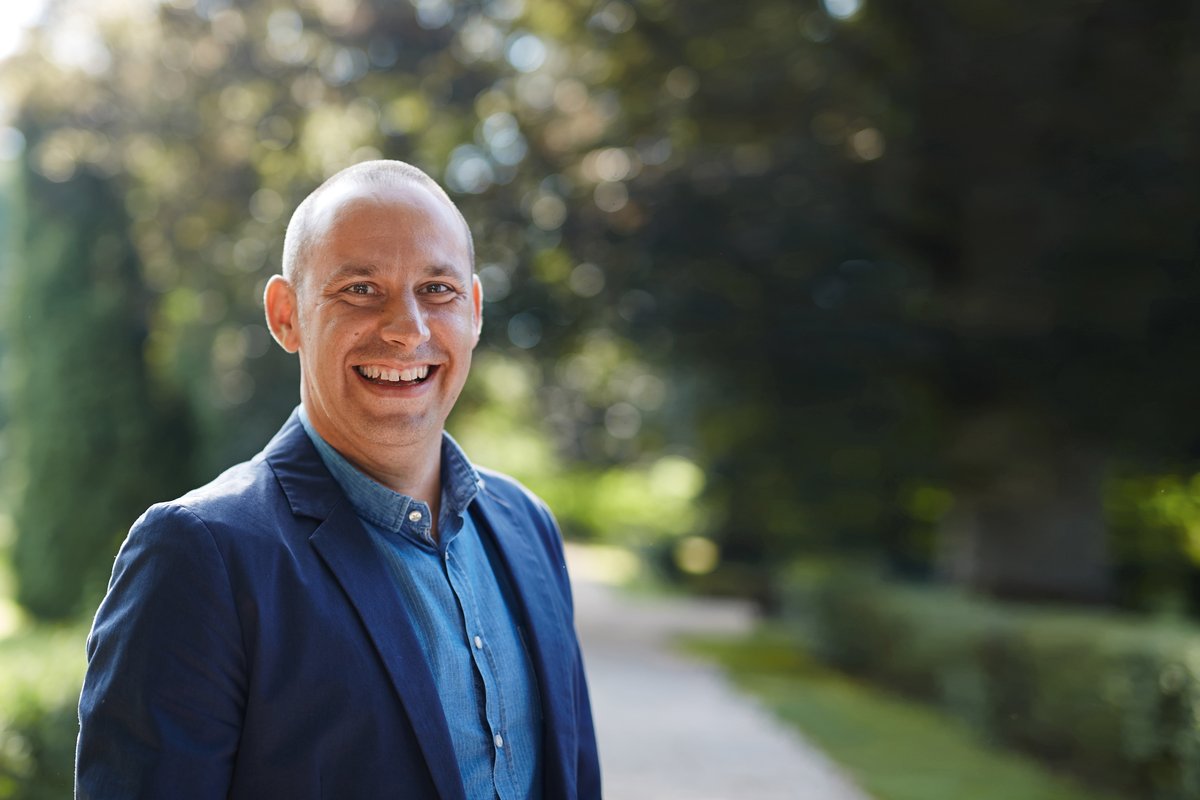 Performance that comes from the heart
"Genuine Happiness" and "Top Performance" are two attributes that are closely connected in my head with the Intersport Arlberg team. It's really amazing to me how unwaveringly this team puts the customer in the center and the joy that each and everyone exudes. It doesn't matter in which context I experience Intersport Arlberg, - whether as a coach in a workshiop or as a cusomter in the shops - I can feel demand for the highest standards that the team expects of itself.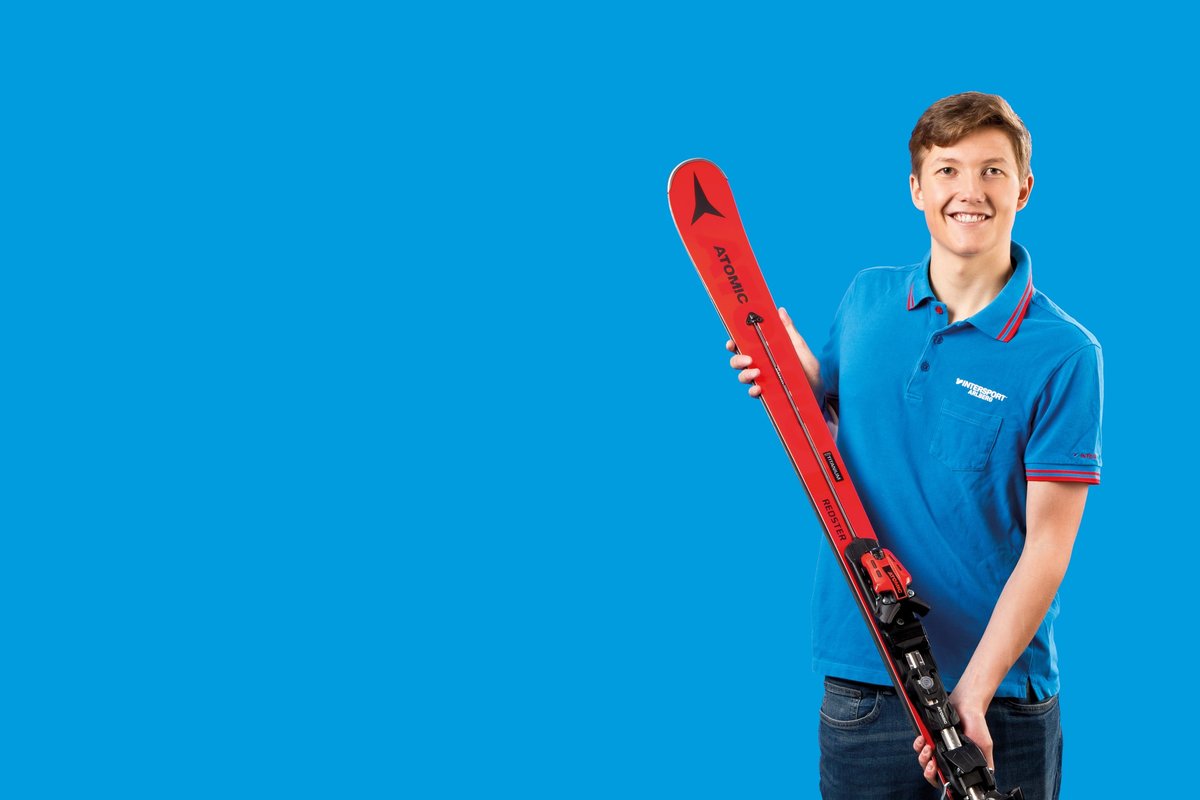 Sport is our lives
25 years young, an ambitious athlete and a strong team player. That's our Shop Director, Paul Pangratz, who, along with his team, energetically represents Intersport Arlberg in Lech.
It's easy to see that taking good care of his customers and employees is rewarding for him. "What I like about Intersport Arlberg is that the sense of team spirit and solidarity is real. Here your colleagues are your friends and you also have the privilege of meeting amazing customers from all over the world," explains the shop manager excitedly.
In his free time, Paul keeps a watchful eye our for fresh powder. Because wherever there are fresh tracks to be had, that's where the free rider and backcountry skier goes. Paul's current athletic goal is, as with every year, to successfully participate in the White Thrill, the legendary cult ski race in St. Anton am Arlberg. We're keeping our fingers crossed!
What opportunities do we have for you?
Highland Games am Arlberg
Beim alljährlichen Naturworkshop stimmen sich unsere Mitarbeiter auf die kommende Wintersaison ein. Dieses Mal stand die actiongeladene Veranstaltung ganz im Zeichen der schottischen Wettkämpfe und das vor der einzigartigen Arlberger Bergkulisse. Inhaltlich koordiniert wurde der Event mit rund 60 Teilnehmern von Markus Haslinger. Wir haben uns in passenden Outfits wie Schottenröcken und Karomützen ins Abenteuer gestürzt und neben Mut, Geschicklichkeit und Kraft vor allem Teamgeist gezeigt.
Die Teams der einzelnen Filialen traten bei 8 Stationen gegeneinander an. Wir rollten Fässer, warfen Baumstämme oder wetteiferten beim Seilziehen. Für die passende musikalische Untermalung sorgte dabei ein Dudelsackspieler. Doch der Wettbewerb war nur zweitrangig, in erster Linie ist bei der Challenge wieder ein Top-Team für die kommende Wintersaison zusammengewachsen. Langjährige Angestellte und neue Mitarbeiter haben bei Spaß und Action schnell zusammengefunden und so die unterschiedlichen Herausforderungen gemeinsam gemeistert. Dank dieses Zusammenhalts und des familiären Umgangs miteinander können wir unseren Kunden einen einzigartigen Service bieten. Wir haben Freude an unserer Arbeit und davon profitieren alle. Natürlich durfte ein gemütlicher Ausklang des ereignisreichen Tages nicht fehlen. Den Abend genossen wir zusammen bei einer schottischen Abschlussparty im Anthony`s.
Put a smile on all faces
More than 50 employees were on the starting line for this year's outdoor workshop. With a fun and lively afternoon, we got ourselves geared up for the winter season. Participants were required put their agility, endurance, courage on display at three stations, but the most important attributes were team spirit and teamwork. We competed against one another in sack races, for example, or we rappelled from dizzying heights from the arl.rock. tower. There was no lack of fun. And that's good. Fun is what we want. For our team and for you as the customer. For us because we do our work in a supportive atmosphere and with genuine joy. And for you as the customer because that's how you'll be able to enjoy our engaging service.
Our customer motto, "Put a smile on your face," includes the idea that we don't just want to satisfy you, rather we want to inspire you with empathy, respect, and appreciation. We're always trying to think of new ways to make a smile appear on your face. If you give us a review of "Great service with a smile," we know that we're on the right path. On the eventful day of our outdoor work shop we certainly grew closer to each other and afterwards we enjoyed an Asian evening in the Skiing Buddha restaurant.
Rodelalm (Tobaggan Trail)
Skilled craftmanship and team spirit were required at the outdoor workshop on the Rodelalm. After a short welcome from workshop leaders, Markus Haslinger, Matthias Schröter and Ute Sorgenfreifrom Hutner Trainings AG,the teams got down to business and started building their soapboxes. 
In randomly selected  teams that threw together people from different shops and departments, it was all about developing the ability to work together and to coordinate with one another. The goal was not to build the best, prettiest, or fastest 'race pickle.' Rather it was about using one's own individual abilities to help the group works towards a common goal - similar to what our staff does everyday at work.
After the presentation of the finished soapbox sleds, they were, of course, tested in a "flood light race" before the eventful day was celebrated with a tasty dinner at the Rodelalm. The perfect way to get the new winter season off to a good start.
80 years of experience in the Arlberg region